WLIO – Your Hometown Stations, May 2, 2023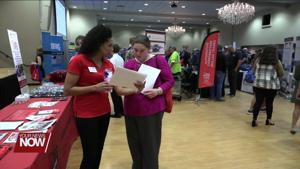 ALLEN COUNTY, OH (WLIO) – If you are a high school senior or older and looking for a job, OhioMeansJobs Allen County has you covered.
On May 9th, they will be holding a Spring Career Fair at the UNOH Event Center. There will be 120 employers on hand to talk to potential employees about what they have available. Some employers will be doing interviews on-site, so people could leave with a new job. There will also be photographers available to get your picture for your LinkedIn or resume. Employers have full and part-time jobs available, plus seasonal work.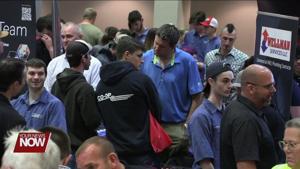 "Right now we have in the neighborhood of 2000 openings in the 10-mile radius of Lima," says Joe Patton, director of Ohio Means Jobs Allen County. "A lot of great opportunities in manufacturing, health care, business industries, sales. Pick your poison, come out to the job fair, and connect with these employers."
Again, the Spring Career Fair is Tuesday, May 9th at the UNOH Event Center from 10 a.m. to 2 p.m. at 1450 N. Cable Road. The event is open to the public.